Clippers: 3 Ways Joakim Noah is sneaky signing for playoffs
The Clippers brought in a perfect addition, in Joakim Noah, for the remainder of the season.
At the moment, it appears as though fans should end up seeing Clippers basketball. Not only that, but the Clips are a team eyeing an NBA Championship once action returns down in Orlando.
To prepare for a stretch run, the team went out and signed veteran center Joakim Noah for the remainder of the 2019-2020 season. His original 10-day contract was set to expire this week, due to the league's transaction window closing. So, Los Angeles decided to keep him around for the long haul.
With a team chock full of defensive talent, starting with Kawhi Leonard and Paul George, Noah's mentality will fit right in.
Although he's 35 years old, Noah still brings a lot to the Clippers and their eventual playoff run, starting with plenty of postseason experience. Here are three reasons why he was a sneaky good signing.
1. He's been here before
Noah has been around for quite some time. Having been in the league since 2007, he's seen just about everything there is to see as a professional basketball player — except for an NBA championship ring.
He has been around some pretty putrid teams, whether we're talking about the Bulls, Knicks or Grizzlies. Noah has played his heart out for some sorry clubs over his career. However, he's also seen part of some phenomenal teams.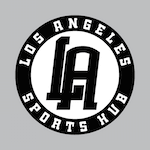 Want your voice heard? Join the LA Sports Hub team!
Write for us!
Over the years, Noah has played in 60 total playoff games and nearly averages a double-double in the postseason. In his best years, he easily averaged double figures in scoring and rebounding. Back in 2009-2010, he averaged a line of 14.8 points, 13.0 boards, 2.6 assists, 1.8 steals and 1.6 blocks per game.
Arguably his most impressive postseason, though, was back in 2013-2014. To go along with a points-rebounds double-double, he also added 4.6 assists per game in a 5-game series against the Washington Wizards.
Noah has protected the paint against the best in the game, during the playoffs, quite often. He knows what it's like to see a LeBron James freight train barreling down the lane. He might not be young anymore, but he's still in great shape and can offer solid bench minutes whenever needed.