LA Kings: Thimo Nickl is an underrated defenseman in third round
If the LA Kings continue to stockpile defensemen in the third round of the NHL Draft, they'll likely have a few good choices to pick from.
With Rob Blake as general manager, two out of the last three third-round picks have been goalies. The LA Kings have begun preparing for life after Jonathan Quick, taking Matt Villalta in 2017 and Lukas Parik last year. Villata recorded a .899 save percentage and 3.27 GAA for the Ontario Reign last season. As for Parik, he has yet to sign his three-year entry-level contract, but he did come over from the Czech League to play for Spokane of the WHL last year. There, he logged a .917 save percentage and 2.73 GAA, finishing ninth and 16th in the league, respectively.
As for who the Kings will take in the third round this year, it's not quite as clear as the first two rounds. If LA goes defense will all three picks in the second round, they can shift their attention to some hidden gems on the offensive side. But if they intermix their picks, there's a decent chance that they'll be looking at taking another defenseman with one of their two third-round picks.
Today we are looking at Austria's Thimo Nickl.
Rankings
#90 by FUTURE CONSIDERATIONS
#68 by TSN/CRAIG BUTTON
#74 by NHL CENTRAL SCOUTING (NA Skaters)
#92 by TSN/McKenzie
Production
Breakdown
Nickl finished 13th among defensemen in the QMJHL with 39 points and finished second on his team. At 6-foot-2, 176 pounds, he's a big-bodied blueliner with plenty of room to grow physically. The Klagenfurt native was captain for Team Austria U18 at the World Juniors, racking up a tournament-best nine points (1 G, 8 A) in five games while leading Austria to a Silver Medal.
This past year, he led Austria to a Gold Medal with three assists in five games. The 18-year-old is a right-handed shot and tallied ten goals with 29 assists for 39 points in 58 games for Drummondville this past year. He finished fourth among defensemen in the QMJHL with six powerplay goals.
He's shown the ability to play at both LHD and RHD spots on the ice featuring a big-time snipe from the point. Nickl has excellent vision and generated a lot of his assists on deflections from teammates standing in front of the net. While he's not currently the best skater, there is the potential for improvement in that department. He's much better at the shorter, concise passes, and some of the longer passes in his own zone can be careless and rushed at times.
But he's a big, physical defenseman that will run opposing forwards over. He can skate backward in front of his man and poke the puck away when he sees the opportunity. The fact that he's lethal from the blue line as well makes him one of the more underrated defensemen in this draft class. He's projected to go anywhere from the early third round to the very last pick of the round, so with picks at 65th and 82nd overall; the LA Kings should have a shot at landing him.
Quotables
"Nickl's ability to read the play and his gap control are simply outstanding. He was a key difference-maker on the Voltigeurs blue line, logging significant minutes in every situation for Steve Hartley's crew." – Craig Eagles/TheQMJHL
Videos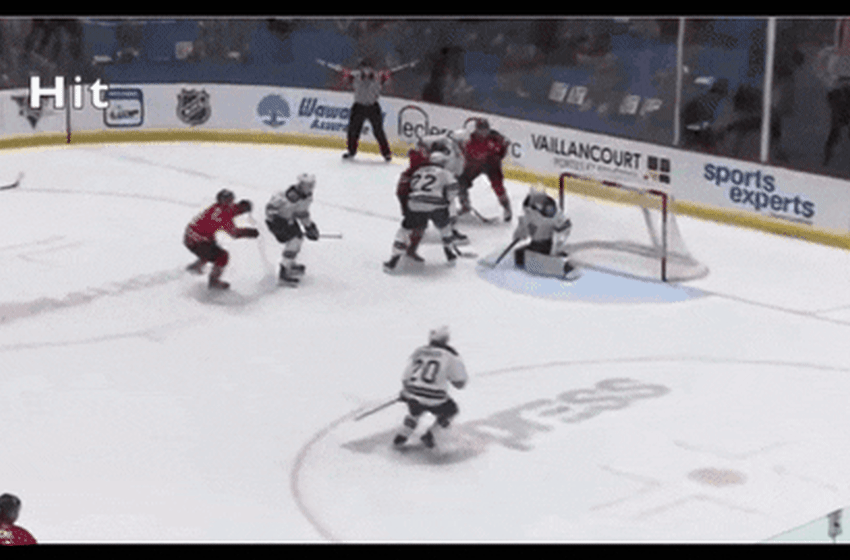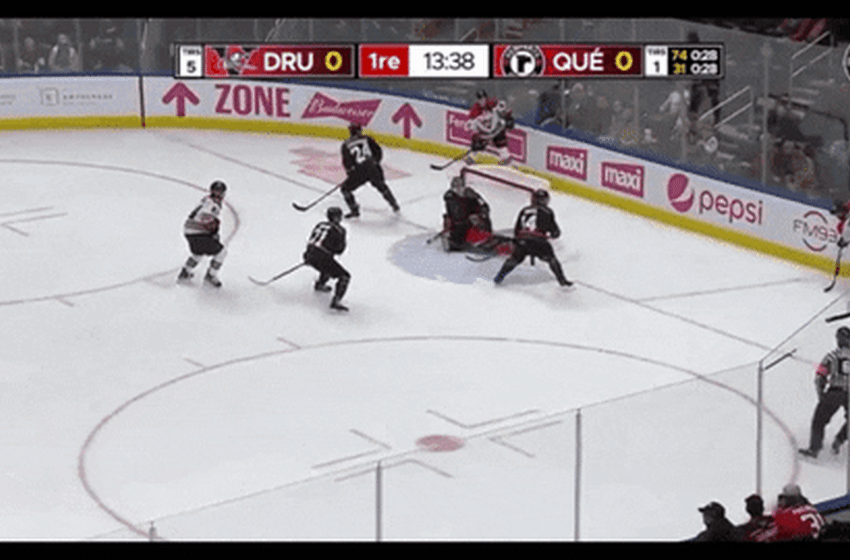 Pro Comparison
Brent Seabrook from a stylistic perspective.