Los Angeles Clippers: Losing to Nuggets would be a big failure
The Los Angeles Clippers will be playing Game 7 against the Denver Nuggets and a lot is on the line for the franchise.
After six games, the Los Angeles Clippers are tied with the Denver Nuggets in their second-round series. There will now be one of the most exciting things in all of sports, as the two teams will face off in a Game 7.
Despite being considered one of the best teams in the league, the Clippers have been challenged a bit. In their first round series, the Clippers lost two games to the Dallas Mavericks and have lost three already to the Nuggets.
For the Clippers, this Game 7 is going to be huge for the franchise. The Clippers have invested a lot to win now, as the cost of trading for Paul George was a steep one. If Los Angeles were to lose to the Nuggets and not make the Western Conference Finals, this season would be considered a big failure.
While the Clippers have to have all of their attention on the Nuggets, they know that the Los Angeles Lakers will be waiting for them potentially in the next round.
Even though we have all wanted to see the Clippers and the Lakers play in the Western Conference Finals, the Nuggets clearly don't care about what fans might want to see.
The emergence of Jamal Murray has resulted in the Nuggets playing some of their best basketball of the season. Nikola Jokic is obviously one of the best big men in the league but he has been lacking the second star. However, Murray has been playing like a star and this has resulted in the Nuggets really competing with one of the best teams in the league.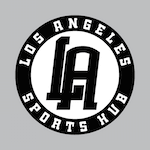 Want your voice heard? Join the LA Sports Hub team!
Write for us!
For the Clippers, they are fortunate to have Kawhi Leonard on their team, as he has proven to be a very clutch player over the course of his career. However, if the Clippers want to win, it will be have to be a team effort.