Los Angeles Clippers: Doc Rivers shockingly out as head coach
The Los Angeles Clippers made a shocking move on Monday as Doc Rivers is out as their head coach.
As we wait for the NBA Finals to start, the Los Angeles Clippers have made a shocking move.
The Clippers fell short of their goal of winning an NBA Title this season, as they were knocked out before the Western Conference Finals by the Denver Nuggets. This loss was pretty shocking for the franchise as we all thought it was going to be the Clippers and the Lakers meeting in the Western Conference Finals.
After the disappointing season, we figured some change would come for the franchise. However, seeing Doc Rivers out as the head coach was certainly shocking.
Since coming to the Clippers, Rivers has done very well with the franchise, as they went from a laughing stock in the league to a constant in the playoffs. With Chris Paul and Blake Griffin, the Clippers really had some good teams. Obviously, things didn't go as well for the Clippers as they wanted this season, but they were still very good.
With Rivers now gone, it will be interesting to see what is next for the Clippers. They will obviously need to find a new coach, and with a team that is ready to win now, they will once again have high expectations.
In addition to getting a new coach, the team will also likely shakeup the roster a bit. However, with limited trade assets, that could be very challenging for the Clippers. The price to get Paul George was a very steep one, and they will need him to be much better. Or, he could be a player they might use to shop around.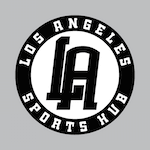 Want your voice heard? Join the LA Sports Hub team!
Write for us!
As the NBA Finals begin, it will be interesting to see where the Clippers go from here, as this coaching search will certainly be an interesting one.