LA Clippers: Ty Lue promoted to head coach
In a widely expected move following the firing of Doc Rivers, the LA Clippers appear to have their head coach of the future.
The LA Clippers will be skipping to their Lue next season.
According to ESPN NBA Insider Adrian Wojnarowski, the team and assistant coach Tyronn Lue have agreed to terms on a five-year deal that is expected to make Lue the new head honcho going forward.
The move was anticipated within league circles, with Lue being an obvious head coaching candidate due to his experience working with superstars Kawhi Leonard and Paul George in Los Angeles as part of Doc Rivers' staff last season.
Lue was formerly a head coach himself too, having compiled a 128-83 record in parts of four seasons with the Cleveland Cavaliers. He won an NBA title with LeBron James in his first season as Cavs head coach in 2016, taking over mid-season for the fired David Blatt. He also helped guide Cleveland to consecutive Finals appearances in the following two seasons.
He was ultimately fired after going winless through first six games of the 2018-19 season in the wake of LeBron James' departure to the Lakers in the prior offseason.
Lue was thought to have been a hot commodity among teams with coaching vacancies, including interest from contenders including the Houston Rockets and Philadelphia 76ers. The latter, coincidentally, hired Doc Rivers to be their next head coach.
Not only does the former NBA champion Lue have prior experience worthy of qualifying him for this promotion, but he was reportedly popular within the Clippers' locker room last season.
That holds major sway when you consider the team's questionable chemistry from last season, an issue that certainly played a role in their earlier than expected demise during the NBA playoffs in the bubble.
It appears that owner Steve Ballmer and other Clippers executives took stock of the locker room quarrels and addressed them by installing a popular coach.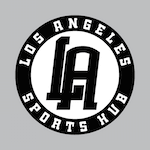 Want your voice heard? Join the LA Sports Hub team!
Write for us!
Lue will inherit an elite roster with immediate championship expectations heading into 2021. Luckily, this is a situation that should be quite familiar to the veteran coach, who can draw on his Cleveland experience managing two superstars to a title in 2016.