LA Chargers: Justin Herbert looks fantastic in win over Jaguars
The LA Chargers were able to win their second game of the season, as they handled their business as a favorite at home.
After some tough losses, the LA Chargers were able to pick up their second win of the season against the Jacksonville Jaguars. Despite the Chargers only having one win, they were pretty large favorites against the Jaguars at home.
While the Chargers might have one of the worst records in the league, this is certainly not one of the worst teams in the league. The Chargers have been able to play competitive football against some of the best teams in the league. Unfortunately, a bad play here or there has cost them in those games.
Against the Jaguars, there were some scary moments that certainly made this game a bit closer than it needed to be, but the play of Justin Herbert helped carry the Chargers to a win.
In the victory, Herbert totaled 347 passing yards, three passing touchdowns, and a 111.3 QB rating. This was arguably the best game of Herbert's young career, as he really looked impressive against the Jags.
While Herbert lit it up through the air, he also was very good on the ground, as he was actually the leading rusher for the Chargers with 66 rushing yards. It was certainly a great all-around game for Herbert, and it was really nice to see him get his first victory.
Herbert has been playing very well as a rookie, but he wasn't able to get a win as a starter before this game against the Jaguars. Getting this first win will surely help Herbert relax a bit more, as it was surely getting frustrating not having a win under his belt yet.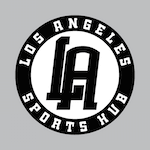 Want your voice heard? Join the LA Sports Hub team!
Write for us!
While the Chargers already have four losses, they do have some easier games coming up. Due to the slow start, making the playoffs will be a challenge, however, they could get closer to that goal if they can string some wins together in the coming weeks.