LA Chargers must take advantage of weaker upcoming schedule
The LA Chargers were able to get their second win of the season in Week 7. What does the upcoming schedule look like for them?
After a four-game losing streak, the LA Chargers were able to get a win over the Jacksonville Jaguars. The win was the first as a starter for Justin Herbert, as he has run into some stiff competition to start his career.
The Chargers have lost to the Chiefs, Saints, Buccaneers, and Panthers so far this season. Three of those teams will likely be in the playoffs, and the Chargers just made far too many mistakes in their loss to the Panthers.
Luckily, things are getting a bit easier for the Chargers in the coming weeks. Next week, the Chargers will be facing the Denver Broncos in a big conference showdown. Right after that game, the Chargers will then face another division foe in the Oakland Raiders.
These are two winnable games with how well the Chargers have been playing with Herbert of late, and two games that the team needs. If the Chargers want to make some sort of push for a playoff spot, they need to get back to .500 as soon as possible, and two wins against teams in the division and conference would be very good.
If things go well against the AFC West teams, they will then have games against the Miami Dolphins and New York Jets. The Jets is obviously a win for the Chargers will how poorly that franchise looks.
The game against the Dolphins will be a very fun one to watch, as it will be the first matchup between Herbert and Tua, as the Dolphins recently benched Ryan Fitzpatrick for their talented rookie.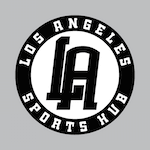 Want your voice heard? Join the LA Sports Hub team!
Write for us!
With some winnable games coming up for the Chargers, they might be able to get themselves back into the playoff picture with some wins. Considering how well Justin Herbert is playing, the Chargers can certainly get on a roll.